 Electrical Rewires
Residential & Commercial Rewiring Specialists in Edinburgh
For both residential and commercial customers, Albion Electrical offers all facets of full and partial electrical rewiring in Edinburgh. Our electrical rewiring experts are registered with Electrical Registered Competent Persons, Trustmark Endorsed, and fully qualified, licenced, and accredited by NAPIT and ECS.
Has the wiring in your home been updated in the recent 20 to 30 years? If not, you might need to upgrade your system to comply with the most recent rules and specifications. A full or partial rewire can seem like a difficult task, but our team is dedicated to working safely, providing clear guidance, and causing the least amount of disturbance possible.
When it comes to electrical rewiring, we provide a comprehensive service that includes, but is not limited to, full rewiring, partial rewiring, house rewiring, kitchen rewiring, bathroom rewiring, garage rewiring, fuse box rewiring upgrades, and rewiring for additions and other types of building conversions (such as lofts, basements, etc.) – full sign-off on every project.
Our Electrical Rewiring Services
House Rewirng Edinburgh
For customers in Edinburgh, our team has rewired hundreds of homes. To guarantee that your home complies with the most recent construction requirements, every work is done to the greatest standards possible.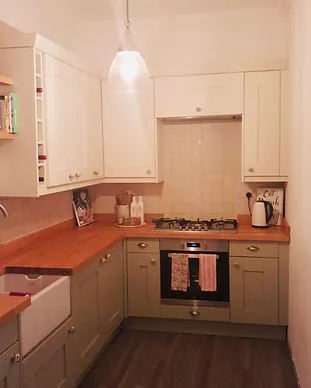 Kitchen Rewiring Edinburgh
Any homeowner who wants to install a new kitchen should consider kitchen rewiring. For instance, installing new outlets, LED lighting, appliance power outlets for refrigerators and dishwashers, among many other things..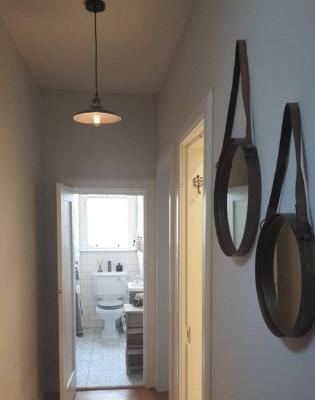 Bathroom Rewiring Edinburgh
Any homeowner seeking to install a new bathroom should consider bathroom rewiring. New electric towel rails, shaving sockets, spotlights, mirror lights, vanity units, shower circuits, etc. are a few examples.
Garage rewiring Edinburgh
Rewiring a garage is frequently one of the last things people think to do, but if it hasn't been done in the last 20 to 30 years, it's just as crucial. Due to exposure, garage wiring typically requires conduit installation; however, this step can be sped considerably.
Fuse Box Rewiring Edinburgh
Your fuse box can be outdated. Call us to set up an inspection so that we can determine exactly what work needs to be done. From this point, we can offer you a free quote and guidance on your options.
How Much Do Electrical Rewires Cost?
Our goal is to offer our clients the highest level of pricing transparency. Although it is not the most affordable task, rewiring your home is necessary to ensure that you adhere to the most recent health and safety laws. A list of our projected electrical rewiring prices can be found below. Please keep in mind that these costs are GENERAL ESTIMATES and should not be used as the actual pricing. Prices include labour, materials, final approval, and notification to building control.
Cost to rewire a house:
2 bedroom – from £1,950 plus VAT
3 bedroom – from £2,950 plus VAT
4 bedroom – from £3,950 plus VAT
5 bedroom – from £4,950 plus VAT
6 bedroom – from £5,950 plus VAT
Custom Free Quote
If you would like to request a custom free quote for any electrical rewires then please contact us directly.
Contact us !
Why Choose Us For Electrical Rewires?

✓All electrical rewires carried out by our Fully trained and certified Employees.
✓ Over 10 years of experience working for both residential and commercial clients in the business.
✓ To demonstrate that our electricians work safely and to the highest standards, they are fully qualified by NAPIT & ECS.
✓ Our electrical rewiring experts are Trustmark endorsed, demonstrating that they perform at levels of government-recognized quality.
✓ Electrical Registered Competent Persons
✓ Every precaution is taken to protect your home's existing walls, furnishings, floors, and other features. At the conclusion of every job, we tidy up and clean up, and we make every effort to minimise interruption.
✓ Fair and transparent pricing is always provided, and both full and partial rewires are subject to free bids and consultation.