 Electrical Services Edinburgh
Check out our services below and let us know how we can help. Any questions, give us a shout!
Electricl Installations Edinburgh
From garage and attic conversions to outdoor lighting installations, we carry out all electrical installations to meet regulation, cost and requirements.
Click for more info
Home Rewiring Edinburgh
We offer complete, cost effective electrical rewiring for domestic and commercial properties. All works meet modern regulations and safety standards, ensuring a lasting wiring system with minimal disruptions.
Click for more info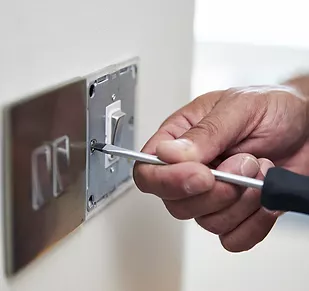 Electrical Maintenance Edinburgh
To keep your electrical system and equipment in good working order sometimes requires maintenance and repairs. We offer a full range of services whatever your need.
Click for more info
Electrical Testing Edinburgh
Electrical inspection and testing has to be done periodically, depending on the age and condition of installation. It's vital that the installation continues to be in a safe and serviceable condition.
click for more info
Smoke Alarms Edinburgh
From domestic smoke, heat and CO2 alarms to commercial integrated systems, smoke alarms are critical in providing early detection of a fire in your property. Albion Electrical offer the full range of services to keep your contents safe.
click for more info
Lutron Lighting Edinburgh
Lutron lighting systems are the most modern and up to date on the market. Albion Electrical has experience using this fantastic lighting solution for clients, helping create dynamically lit spaces..
click for more info
Consumer Unit Replacement Edinburgh
The consumer unit is where the mains power is delivered to the various electrical circuits in the building and, as a result, the electrical accessories such as sockets, lights, etc. after passing through the electrical meter.
click for more info